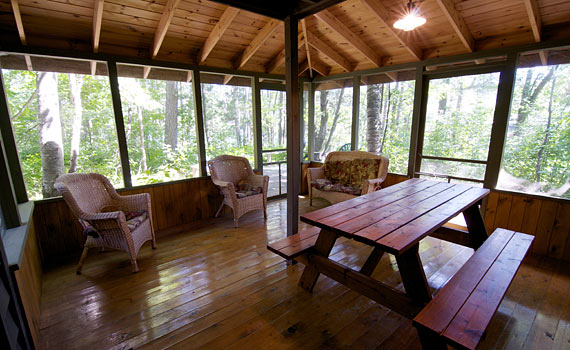 3-Season Room Panels
Energy Wise has been manufacturing interior storm windows since 2001. Many of our current customers have asked if we could design and manufacture a similar product that could be used to enclose their outdoor areas such as gazebos, hot tub rooms, porches, covered decks, patios and smoking areas. After several years of research and development we have developed a 3-Season Panel system that can be integrated with or without our screen systems. Installation is fairly simple, we recently had a customer with the help of his wife install a complete screen and 30season panel system in less than 12 hours, the size of their area was 7ft.H X 22ft.L X 2 sides of 16ft., you just need some very basic tools and a little ability.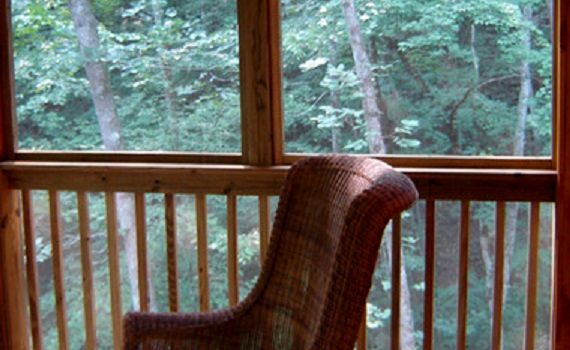 The panels use a crystal clear 8 mil film that will tolerate temperatures down to -20F, providing an extremely long life. Our customers have reported that winds of up to 87 MPH have had no adverse effects on our 3-Season Panel construction. And after 7 years of year round testing in Northern Wisconsin the film has stood up perfectly. We use a variety of frames but usually a 1" X 1" roll formed aluminum is utilized with a choice of powder coated or painted finishes (white, brown/bronze or beige).

Our 3-Season Panels are designed to easily be removed and replaced as weather dictates. Although the panels do not slide, they are very lightweight making the process effortless. Energy Wise 3-Season Panels are an excellent affordable alternative to other systems. If you interested in learning more about our screening and 3-Season Panel systems, please contact us and we'll discuss your options.